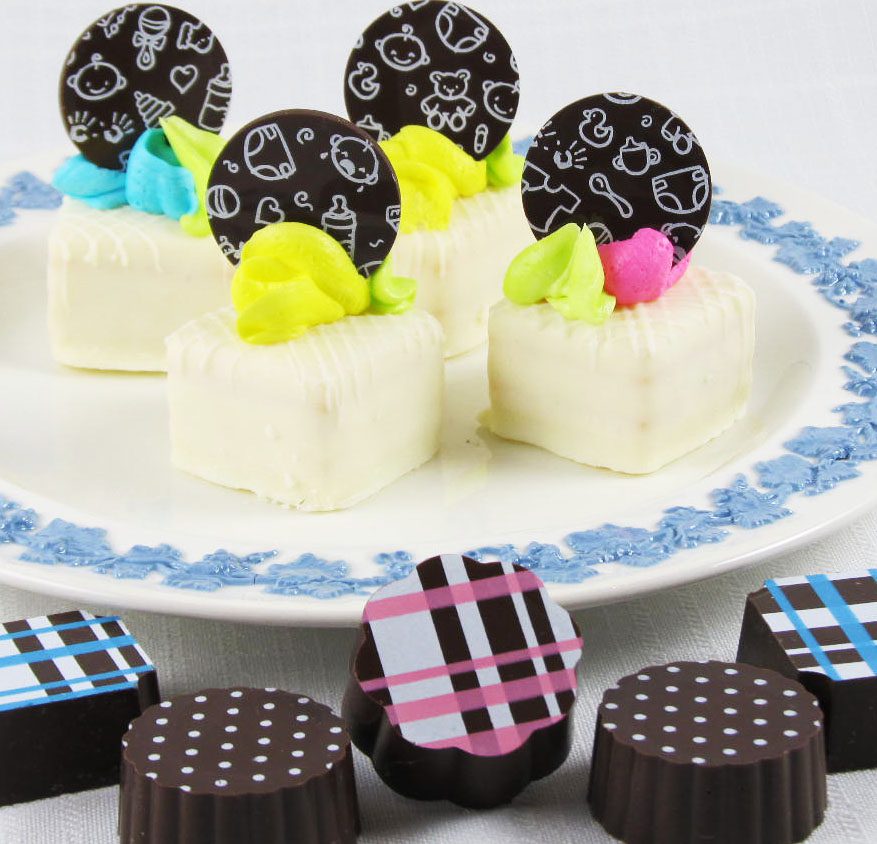 Our Chocolate is made from cocoa beans sourced from farmers using sustainable cocoa cultivation techniques, which provides an ongoing income for the cocoa farmers and their families. Pure cocoa butter, natural vanilla, premium milk powder, fine sugar, and patient, expert cocoa processing come together to create a perfect balance of taste and velvety texture.
Our Transfers Our artisan printing process provides top quality image clarity and greater durability when the printed image is transferred to chocolate. Using this process, the edible FDA approved ink becomes part of the chocolate, unlike other methods such as hand-screening or stamping.
Our Service: We are committed to using exceptional ingredients and serving our customers in every way to support their success. Our responsive team continuously strives to exceed our customers' expectations. Whether you are a Chef, a Chocolatier or an Event Planner, we have excellent options for you.
"We Use chocolate As a canvas.
Let us help you make your chocolate into works of art!"
​~American Chocolate Designs Team
Vacation Dates:
For your convenience, listed below are our 2023 factory vacation dates. We will be closed on these dates:
February 20
April 7
May 25- June 2
June 30- July 5
August 28- September 4
November 22-24
December 20-January 3, 2024
Our regular business hours are Monday - Friday 9:30 - 4:30 east coast time.